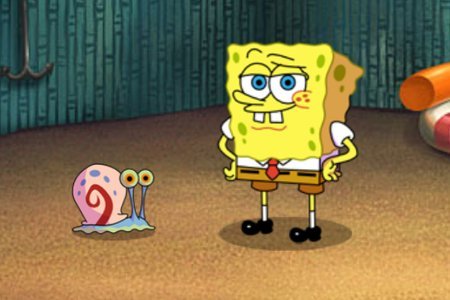 To keep myself and my youngster on the SpongeBob Squarepants trail, we've found several online video games and videos that you can play and watch for free.
SpongeBob Squarepants free onlone videos can be found at http://spongebob.nick.com/videos/. There are 100 different online video clips you can watch with SpongeBob if you can't get enough on Nickelodeon. I know we can't here at home.
SpongeBob Squarepants free online games can also be found at www.nick.com. But you can also try these free online SpongeBob Squarepants games at http://www.gameninja.com/spongebob-games. There are currently 17 free online SpongeBob Squarepants games that include everything from baseball, fighting, driving to Saving Bikini Bottom. My personal favorite is the baseball game called Slammin Sluggers. You can choose which item you want to pitch and which type of bat you want to use when you are on offense and defense.
The driving game is hilarious and you'll be chasing Patrick around the course and popping balloons. This SpongeBob Squarepants game is perfect for kids. And most importantly it's free if you don't mind your son or daughter wanting to always hog the computer to play them because they are so much fun. And you might just get addicted to these free online SpongeBob games and videos yourself!